executive director, volkswagen design +
Klaus Bischoff is an automotive designer and Executive Director of Volkswagen Design. Since 2007, he has been responsible for global design for the Volkswagen brand. Klaus Bischoff has established a design language at Volkswagen that is characterised by clarity, reduction and continuity. All vehicles have a strong product identity. Every Golf is immediately recognisable. A vehicle design should be durable for a long time and remain up-to-date even after a model change.
keynote: Designing the Future - 9:30AM-10:30AM
CEO, Hagerty +
McKeel began playing with cars as a boy and hasn't stopped since, turning his parent's small local insurance agency into the world's largest provider of specialty insurance to vintage vehicle enthusiasts, an automotive lifestyle brand focused on the love of cars and driving, and publisher of Hagerty, one of the nation's leading car magazines. He has emerged as a leading voice for people everywhere who think that autonomous technology and driving yourself for fun and relaxation are not mutually exclusive.
mid-day keynote: human driving in the autonomous future - 12:30pm-1:30pm
Co-Owner & CMO, racemark +
Emily Bailey is Co-Founder & President of GGBAILEY, LLC and Co-Owner and CMO of RACEMARK International, a certified tier-one global OEM supplier of automobile floor mats and interiors. RACEMARK customers include Acura, Audi, Bentley, BMW, Chrysler, GM, Honda, Hyundai, Kia, Mercedes-Benz, MINI, Mitsubishi, Porsche, TESLA, Toyota and Volkswagen. In addition to working with RACEMARK OEM customers.
Ms. Bailey manages all aftermarket activities for GGBAILEY including direct to consumer and B2B sales channels for Amazon, Carmax, Home Depot and Walmart.
the industry future: manufacturing transition- 3:40pm-4:30pm
producer and host, mind and machine +
August Bradley is the Producer and Host of MIND & MACHINE, a popular Podcast and Talk Show on YouTube with people at the forefront of transformational technologies and futurist ideas (www.mindandmachine.io).
August is also a consultant with YearZero, where he does strategy, media and marketing for radically innovative tech ventures. He helps traditional companies initiate disruptive tech advantages in their fields, before they're disrupted by others. In this capacity he works with Artificial Intelligence/Machine Learning, AR/VR, IoT, Robotics and Sensor-Tech.
when cars talk: connectivity and security - 10:40am-11:30am
President, World Trade Center Los Angeles; EVP, Los Angeles County Economic Development Corporation +
Stephen Cheung is the Executive Vice President of the Los Angeles County Economic Development Corporation (LAEDC) and the President of World Trade Center Los Angeles (WTCLA).
Cheung leads investment attraction to the LA County region on behalf of both LAEDC and WTCLA, and facilitates successful location of new businesses, projects, and deals from both international and U.S. investors into the region. He also supports international trade and international connections for organizations based in LA County.
rising china: competition or cooperation in future automotive technology - 3:40pm-4:30pm
co-founder and CEO, vrscout +
Eric Chevalier is the co-founder and CEO of VRScout, one of the world's leading immersive media companies. His team produces award-winning content, events, and global education programs bringing VR and AR to the masses. Before losing touch with reality, Eric worked with some of top creative and digital shops in LA on behalf of brands like Toyota, Honda, and VW. If he isn't making things or breaking things, he's probably sandy.
opening panel: visions of tomorrow - 8:30AM-9:30am
Executive Director, USC US-China Institute +
Clayton Dube heads the USC U.S.-China Institute (https://china.usc.edu) which focuses on the multidimensional and evolving U.S.-China relationship. Dube was trained as a historian, working on modern Chinese economic history. He lived in China for five years and has visited over fifty times for research, to lead delegations, or to lecture. Dube has long been committed to working to inform public discussion of U.S.-China ties. He was associate editor of the academic journal Modern China and editorial director for the online magazines AsiaMedia, Asia Pacific Arts, and US-China Today. He's produced documentary films, including the institute's twelve-part Assignment: China series on American reporting on China from the 1940s to today. Dube writes the institute's Talking Points newsletter. He's earned teaching awards at three universities.
rising china: competition or cooperation in future automotive technology - 3:40pm-4:30pm
CEO, Zo Zo Go (A Dunne Automotive Company) +
Michael Dunne landed in Beijing with a 3-day old MBA, his Apple McIntosh and enough Mandarin to find his way around. The year was 1990, the Berlin Wall had fallen 6 months prior. But the Great Wall had not: China remained impenetrable to outsiders. A bigger issue for the Detroit native? China's car market was smaller than Portugal's.
His timing was perfect. For the next 26 years, Michael Dunne experienced first-hand China's miraculous economic growth as an entrepreneur, author and executive.
In 2015, with China's auto-tech companies poised to go global, Dunne established ZoZo Go LLC, an advisory firm specializing in China's electric and autonomous tech markets. ZoZo Go operates in Hong Kong, Shanghai and San Diego.
rising china: competition or cooperation in future automotive technology - 3:40pm-4:30pm
CEO, Canary, llc+
Dan K. Eberhart is an entrepreneur and CEO of Canary, LLC, a company he grew from a single small North Dakota-based oilfield services firm into one of the largest privately held wellhead companies in the United States.
Eberhart is a regular contributor to Forbes and his editorials and interviews have appeared in major publications, including The New York Times, The Wall Street Journal, The Atlantic, Politico, and Bloomberg. Eberhart's comments on energy policy and politics have been featured on CNN, Fox News, MSNBC, and CNBC.
Eberhart has served as an oil industry consultant in North America, Asia, and Africa. He has taken part in several international trade missions to sub-Saharan Africa headed by the U.S. Secretary of Commerce and the U.S. Secretary of Transportation. He has been named to Hart Energy's influential "30 Under 40" list. He remains a board member with LA World Affairs Council and a policy advisor of America First Policies. Eberhart holds a law degree from Tulane and undergraduate degrees in economics and political science from Vanderbilt University.
powering the future - 2:40pm-3:30PM
Chairman and CEO, Fisker Inc. +
Henrik Fisker is synonymous with iconic cars and leadership in electric vehicle development with a passion for technology and futuristic design. Fisker is a risk taking, innovation loving, protocol challenging designer and entrepreneur who turns dreams into reality, and never gives up. The Fisker Karma was the world's first premium plug-in hybrid, launched in 2011, where Henrik demonstrated his creative genius in creating, for the first time, an electric vehicle with stunning proportions integrated with sustainable innovations such as a full-length solar roof, vegan interior, and adjustable regenerative breaking.
American by nationality and Danish by birth, Fisker's many past and present global entrepreneurial endeavors are headlined by his current role as the Chairman and CEO of Fisker Inc. – founded in 2016 as his second automotive company.With the mission of "making the impossible, possible" – Fisker Inc.'s world-class and disruptive scientific, technological and design developments in the automotive industry are making mass market vehicle electrification a reality: From patents filed on groundbreaking Fisker Solid-State Battery technology to major alliances with automotive, energy and consumer technology entities that aim to change the way the world imagines life in the future.
the industry future: manufacturing transition - 3:40pm - 4:30pm
manager of environmental business development and engineering, american honda motor company, inc. +
Ryan Harty is Manager of Connected and Environmental Business Development at American Honda Motor Co., Inc, based in Torrance, California. He spent 10 years conducting pioneering research and development on fuel cell and electric vehicles prior to his current assignment at American Honda. In his current role, Ryan and his department generate product proposals, business models, and public policy proposals to support Honda's connected vehicle and electrification technologies. Ryan is passionate about sustainable transportation and renewable energy. In his spare time, Ryan enjoys curling with the Orange County Curling Club.
powering the future - 2:40pm- 3:30pm
in charge of blockchain, canoo +
At Canoo, Noah is based in the company's Silicon Valley office and is responsible all the organization's blockchain initiatives. This includes vehicles subscriptions secured by blockchain. An early proponent of blockchain, Noah has been working on this technology since 2013, most notably he was the General Manager and blockchain lead for commercial leasing disruptor Knotel. In addition to startups, Noah has worked in McKinsey's technology practice in London and New York. He holds a bachelor degree in Computer Science from Stanford University and an MBA with distinction from Harvard.
when cars talk: connectivity and security - 10:40am-11:30am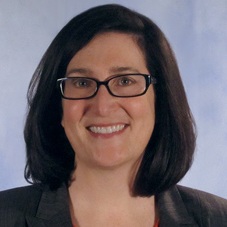 Executive Director, J.D. Power +
Kristin Kolodge is Executive Director of Driver Interaction and Human Machine Interface (HMI) at J.D. Power. She is responsible for establishing a new HMI practice at the company. She serves as an industry thought leader for automotive technology user experience and leads the company's global initiative to integrate the Voice of the Customer into the product development process for the Future of Mobility.
human-computer interfaces, design, and the driving experience - 2:40pm-3:30pm
Director of Aerospace & Defense, Advanced Transportation, LAEDC +
In her role as Director, Judy provides strategic direction and drives the execution of the LAEDC's capacity building efforts in the Advanced Transportation and Aerospace industry clusters. Judy has extensive experience in national and international economic development initiatives. She has developed, launched and successfully implemented sizeable programs in both the transportation and aerospace industries. In her most recent positions as a business consultant and strategic planner, she has worked extensively with U.S. and foreign companies seeking to grow businesses in Europe, Asia, South America, Mexico, Cuba and the U.S. As the Vice President of Operations for Grupo Prodensa, Judy implemented the firm's foreign investment, marketing and sales strategy.
where the sidewalk ends: the future of infrastructure and city planning - 10:40am-11:30am
manager, automotive engineering, automobile club of southern california +
Megan has been with the Automobile Club of Southern California for six years, and manages the Automotive Research Center. The Automotive Research Center is responsible for conducting research on fuel economy, emissions, and the latest automated vehicle technologies. Prior to joining the Auto Club, Megan worked for the Specialty Equipment Market Association (SEMA) for eight years. She has a Bachelor's degree in Physics from the University of San Diego, and a Master degree in Physics for Business Applications from USC.
who is in the drivers seat? artificial intelligence and autonomny - 11:40Am-12:30pm
Chairman Emeritus, north american international auto show (NAIAS)+
A Detroit area native, and long-time auto industry insider, Barron has invested in and operated several award-winning auto dealerships representing Lamborghini, Lexus, Toyota, Ford, Chrysler, Dodge, Jeep and Ram. He is considered a subject matter expert (SME) in the Digital, Social and rapidly evolving future auto retailing trends with a focus on sustainable transportation. Recently, Barron's industry credibility and civic involvement, culminated in his appointment as President of the Detroit Auto Dealers Association and Chairman of the North American International Auto Show (NAIAS), one of the most attended and prestigious auto shows in the world, and one of the largest media events in North America. In recognition of his years of outstanding industry service, Barron was named Chairman Emeritus of the NAIAS.
opening panel: visions of tomorrow - 8:30-9:30am
chief auto enthusiast and director of engineering, turo +
Pushkar Modi is the Chief Auto Enthusiast and Director of Engineering at Turo in San Francisco, California. He's a design-centric software engineer with a passion for all things cars, and Formula One. Turo is a website where local automobile owners give travelers the perfect vehicle for their next adventure. Founded in 2010 Turo is a car rental marketplace where travelers can rent any car they want, wherever they want, form a vibrant community of local car owners. It's a pioneer in sharing economy and travel where you can rent a truck if you're moving to a Tesla for a weekend getaway or a classic car for a photo shoot or car show. Turo is in nearly 5,500 cities and 37 countries with over 850 plus makes and models to choose from.
the future of ownership and ridesharing - 11:40am-12:30pm
Senior Vice President, Strategy and Corporate Development,Edison International +
Drew Murphy is senior vice president of strategy and corporate development for Edison International. He is responsible for managing the strategic planning process for Edison International and its subsidiaries and oversees the analysis of emerging trends in the industry and their impact on Edison's regulated utility and competitive businesses. In this role, he has responsibility for advancing strategic initiatives and assessing new opportunities that are key to achieving business growth and long- term shareholder value for the company. He also oversees the competitive businesses of Edison International including Edison Energy. Edison International is the parent company of Southern California Edison, one of the nation's largest utilities, and Edison Energy Group, a subsidiary composed of a variety of non-regulated businesses in the energy sector.
powering the future - 2:30pm-3:30pm
UX/UI Design senior manager, Nissan research center Silicon Valley +
Sam Park is UX/UI Design senior manager at Nissan research center Silicon Valley. He graduated from Art Center College of Design in 2002, majoring at Transportation design. After graduation, he joined Nissan's Tokyo design studio called Creative Box as a creative designer In charge of future trend research, concept and production car designs, external collaborations. At Creative Box, He learned the important concept of "Collaboration" for creating User focused mindset throughout Nissan design community.
human-computer interfaces, design and the driving experience - 2:40pm-3:30pm
CEO, CEPTON +
Dr. Pei is a technologist in optics and electronics. Before co-founding Cepton, Dr. Pei founded AEP Technology to develop advanced 3D optical instruments. Earlier in his career, he worked in technology development at KLA-Tencor, a semiconductor metrology company. Dr. Pei received his Ph.D. in electrical engineering from Stanford University.
when cars talk: connectivity and security - 10:40am-11:30am
WW Director of Program Management: manufacturing & Amtomotive | Commercial software engineering, microsoft +
Dan Pilling is a Microsoft veteran of over 14 years. During this time he has held a number of roles in both the UK and the US. Dan is extremely passionate about the automotive industry and has had the opportunity to combine that passion with work, working with a number of Formula One Teams. Most recently he has been promoted into a role leading a worldwide team of engineering program managers focusing on the manufacturing and automotive industries. The team Dan leads is working day to day on projects helping large automotive brands implement Microsoft technologies to enable things such as the connected factory and the connected car.
Who is in the driver's seat? artificial intelligence and autonomy - 11:40am-12:30pm
Director of Strategic Initiatives-Smart Mobility, Panasonic +
Kellen Pucher is the Director of Strategic Initiatives for Smart Mobility within Panasonic North America. He studied Biological Psychology and Neuroscience at Miami University and began his career in commercial analytical sciences and biotechnology. Continuing his passion for technology, he worked for Level 3 Communications leading to the 2017 acquisition by Century Link. This combined background in science and communications prepared him for a position in Smart Mobility and Connected Vehicles (V2X) at Panasonic. Kellen and his team are driven to create systems which will save lives through the reduction of traffic crashes and produce a scalable decrease in traffic congestion. These platforms will empower roadway operators with improved situational awareness, as well as predictive and responsive capabilities unlocked by big data. Kellen also believes that Panasonic's V2X platform will pave the way for cooperative, safer deployments of autonomous vehicles in the future.
when cars talk: connectivity and security - 10:40am-11:30am
Chairman of transportation design, art center college of design +
In a career spanning more than 35 years, Stewart Reed has designed everything from a dune buggy to a classic Bugatti. Reed has chaired the Transportation Design Department at ArtCenter College of Design since 2005. That's a full-circle journey for Reed, who as a youth, won a design scholarship from General Motors that enabled him to enroll at the famed Pasadena, California school.
In his career, Reed has designed more than 30 concept vehicles. In 1995, he established Stewart Reed Design (SRD), whose clients have included Michelin, Icon Aircraft, Herman Miller, Nissan, Hyundai, Ford and Lockheed Martin. He also designed the spectacular Cunningham C7 coupe for Bob Lutz and Briggs Cunningham, which was unveiled to wide acclaim at the 2001 Detroit auto show.
opening panel: visions of tomorrow - 8:30am-9:30am
human-computer interfaces, design, and the driving experience - 2:40pm-3:30pm
general manager, los angeles department of transportation +
Seleta Reynolds is General Manager of the Los Angeles Department of Transportation (LADOT) appointed by the Administration of Mayor Eric Garcetti. Ms. Reynolds is responsible for implementing Great Streets for Los Angeles, a plan to reduce traffic fatalities, double the number of people riding bikes, and expand access to integrated transportation choices for Angelenos and the region.
where the sidewalk ends: the future of infrastructure and city planning - 10:40am-11:30am
co-founder and ceo, thor trucks, inc. +
Dakota Semler is the co-founder and CEO of Thor Trucks, Inc. His passion for the clean fuels and experience in Fleet Operations established the founding vision for Thor Trucks. Dakota's business and leadership aptitude have been realized through successful ventures in hospitality, real estate, and tour operations. Dakota's vision for Thor Trucks is to create battery-electric commercial vehicles that achieve performance benchmarks of an existing diesel, accomplish higher levels of reliability, and are commercially viable without public subsidization.
the industry future: manufacturing transition - 3:40pm-4:30pm
research director, ucla labor center +
Saba Waheed is Research Director at the UCLA Labor Center. She has over fifteen years of research experience developing projects with strong community participation. With her team at the UCLA Labor Center, she coordinated the first-ever study of domestic work employers, launched a study of young people in the service economy, and conducted research on the taxi industry and technology networking companies. She has also researched other industries including garment, nail salon, construction, and retail.
opening panel: visions of tomorrow - 8:30am-9:30am
Chief Scientist of Mobility, Shell +
Shell's Chief Scientists contribute internationally recognised scientific expertise and nurture innovative technology to help deliver supports project development and business growth.
How the transport sector evolves will have a significant impact on efforts to meet growing global demand for energy while helping to address climate change. Transport accounts for more than one quarter of the world's total energy use and one fifth of global energy-related carbon dioxide (CO2) emissions. A number of fuel and vehicles options will be required to meet growing demand for transport from customers, keep pace with technological advancements and reduce emissions. Wolfgang's expertise in all forms of mobility, vehicle technology, fuels and lubricants sees him advising on technology strategy and championing science, R&D and innovation. He seeks to enhance Shell's technical reputation in this fast-changing area of mobility.
powering the future - 2:40pm-3:30pm
ceo, la metro +
As LA Metro CEO, Washington manages a total balanced budget of $6.6 billion for FY19, is responsible for overseeing $15+ billion in capital projects, providing oversight of an agency of nearly 11,000 employees and transports 1.4 million boarding passengers daily, riding on a fleet of 2,000 clean-air buses and six rail lines. LA Metro is also the lead transportation planning and programming agency for LA County. As such, it is a major construction agency that oversees bus, rail, highway and other mobility-related building projects – together representing the largest modern public works program in North America.
where the sidewalk ends: the future of infrastructure and city planning - 10:40am-11:30am
Global President & General Manager, MotorTrend Group +
Alex Wellen is Global President and General Manager of MotorTrend Group, the largest automotive media company in the world. MotorTrend Group is a joint venture with Discovery, and reaches more than 131 million fans every month across its portfolio of media properties. Since joining MotorTrend Group in 2018, Wellen has led the transformation of the MotorTrend brand into a modern media company, creating essential, addictive products and services while expanding MotorTrend's reach with new programming, events, and gaming.
the future of ownership and ridesharing - 11:40am-12:30pm
executive director, laci +
Tom White is the Impact Director at the Los Angeles Cleantech Incubator. He is responsible for developing and managing programs aimed at fostering and measuring the economic, social and environmental impact of LACI and its portfolio companies, and other incubators and partner organizations nationally.
Tom's expertise is in positioning organizations and programs to secure funding and gain access to new customers. Focusing on innovation and sustainability, Tom has helped secure record levels of funding and sales for corporations, design firms and advertising agencies, academic institutions and entrepreneurial ventures. An IDSA Award Winning Industrial Designer, storyteller and customer experience architect, Tom has developed brand positioning and communication strategies that have helped raise billions for organizations like Lockheed-Martin, Motorola, Volvo, Philips and others. His "Master the Pitch" series helps entrepreneurs prepare presentations to secure investor funding. He speaks globally to entrepreneurial, academic, investor and other groups.
powering the future - 2:40pm-3:30pm
CTO, Global Automotive and Aerospace & Defense Industries, IBM +
Naghmana Majed is the CTO (Chief Technology Officer) for Global Automotive and Aerospace & Defense industries at IBM, where she leads the technical vision and strategy for the industries at a worldwide scale as well as drives the implementation of emerging technologies. She has led the creation of many cutting edge, innovative industry solutions, using Cloud, Blockchain and AI. She has more than 17 years of experience in the IT industry and has extensively worked with many Fortune 100 companies on business transformation using Technology innovation. She is well known for her thought leadership in IT strategy and product innovation. Her current interest is in the area of emerging mobility paradigms and enabling new digital business models, using Cloud, AI and Blockchain technologies.
when cars talk: connectivity and security - 10:40am-11:30am